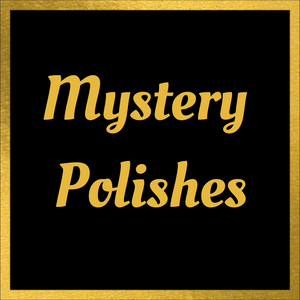 Mystery Overpours are exclusive polishes, that were previously featured for a limited period of time in various collaborations..
Listing Is For One Polish Each.
Limited Polishes could Included:
Baby Boy Blue 2/22
Bloom Where You're Planted 5/22
Dizzy Lizzy 6/22
Beyond The Moss 8/22
Thankful & Blessed 11/22
Wait!! What's A Crelly? 12/22
** You may, however, feel free to note in the comment section, or email us @ infomjlacquer@gmail.com, if you already own any of the listed polishes, in hopes of preventing duplicates.